Prosthodontic Planning and Procedures
Transitional Prostheses Used During Implant Therapy
Transitional prostheses play an important role in replacing missing teeth during implant therapy, up to the point when the implants are ready to be restored.
Implant therapy often involves several clinical and laboratory stages, and transitional prostheses seek to ensure that the patient is comfortable on both an esthetic and a functional level throughout the duration of treatment.
Transitional prostheses also have important diagnostic functions, and they can be a key factor in achieving patient satisfaction with the definitive treatment outcome.
There are a number of options for transitional prostheses, both fixed and removable.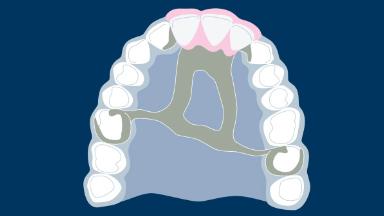 After completing this ITI Academy Module, you should be able to…
list indications for transitional prostheses
outline options for transitional prostheses
describe advantages and disadvantages of fixed and removable transitional prostheses
select an appropriate transitional prosthesis
Editor

Duration

24 min. + 10 min. for the Assessment

CPD/CME

0.57 hours

Purchase price

36 Academy Coins

Related assessment

Subtitles

Japanese

German

Turkish

English

Russian

Spanish