Practising Implant Dentistry and Self Directed Learning
Selecting an Implant System
Since the introduction of dental implants, research has demonstrated that the clinical effectiveness of implant-supported prostheses equals or surpasses the performance of conventional fixed or removable prosthetic therapy.
The scientifically documented success of implants has led to the development of many different implant designs, materials, surface technologies, and surgical methods.
Numerous companies manufacture and market implant systems, and most of these systems include implants of more than one design.
At present there are well over 2,000 different implant designs available worldwide. Moreover, some of these systems include prosthetic components designed to be compatible only with implants from the same manufacturer.
Therefore, choosing an implant system requires careful consideration.
This Module will review the various factors that should influence the clinician's selection of the most appropriate system for their patients.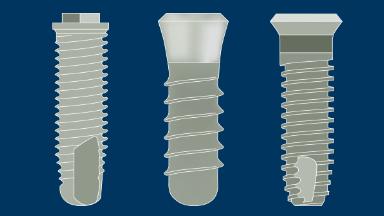 After completing this ITI Academy Module, you should be able to…
identify the scientific documentation needed to support selection of an implant system
describe the product characteristics that influence system selection
describe the manufacturer characteristics that influence system selection
explain cost considerations when selecting an implant system
Editor

Duration

27 min. + 10 min. for the Assessment

CPD/CME

0.62 hours

Purchase price

40 Academy Coins

Related assessment

Subtitles

Turkish

English

Japanese

German