Surgical Planning and Procedures
Ridge Preservation Techniques
The alveolar process of the jaw develops along with the eruption of teeth, ongoing root formation, and subsequent growth.
The alveolar bone, periodontal ligament, cementum, and tooth constitute a developmental unit, as they form together.
The dimension of the alveolar process differs significantly among the various regions of the jaw, with the tooth type correlating to the size of the alveolar process.
Genetic factors may also play a role in determining the alveolar process dimension.
The alveolar process is composed of two types of bone: the alveolar bone proper (known histologically as bundle bone) and the supporting bone.
The bundle bone comprises the inner portion of the alveolar socket while the remaining part of the alveolar process consists of supporting bone.
The bundle bone is a periodontal tissue similar to cementum that connects the periodontal ligament to the alveolar bone.
When a tooth is removed, the developmental unit is altered, and the alveolar process resorbs.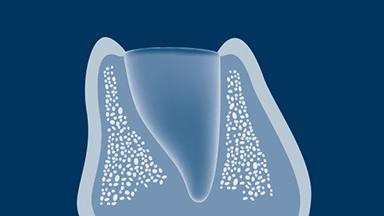 After completing this ITI Academy Module, you should be able to…
describe ridge alterations following tooth extraction
describe indications for ridge preservation
describe techniques for ridge preservation
describe complications of ridge preservation procedures
Editor

Duration

24 min. + 10 min. for the Assessment

CPD/CME

0.57 hours

Purchase price

36 Academy Coins

Related assessment

Subtitles

Turkish

English

Japanese

Russian

German

Spanish