Prosthodontic Planning and Procedures
Prosthodontic Planning Principles for Implant Placement
Regardless of the location or extent of treatment, the planning of implant therapy should always be prosthodontically driven.
This ensures that the implant placement will serve the needs of the prostheses and will be compatible with the desired end result.
With the aim of achieving an optimal outcome, the prosthodontic planning should include consideration of all relevant prosthodontic factors and an appropriate diagnostic work-up as the basis for the specific planning of implant prostheses and supporting implants.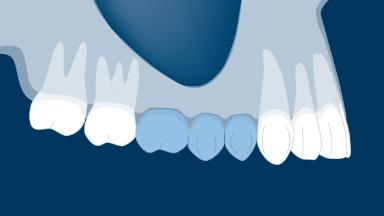 After completing this ITI Academy Module, you should be able to…
discuss general prosthodontic planning considerations related to implant therapy
explain the benefits of a diagnostic prosthodontic work-up for implant placement
outline the specific planning points for implant prostheses and their supporting implants
Editor

Duration

36 min. + 10 min. for the Assessment

CPD/CME

0.77 hours

Purchase price

54 Academy Coins

Related assessment

Subtitles

Turkish

German

English

Japanese

Russian

Spanish