Treatment Outcomes and Continuing Care
Principles of Managing Hardware Complications Associated with Fixed Dental Prostheses
Implant therapy has proven to be a successful treatment modality that is applicable across a wide range of clinical indications for tooth replacement.
Even so, complications do occur, and there is clear evidence that prosthodontic complications occur at a higher rate with dental implants than with natural teeth.
Commonly referred to as 'hardware complications', it is important to understand why they occur and how best to deal with them.
This module will classify implant hardware complications associated with fixed dental prostheses as a basis for elucidating their various causes, best prevention, and management.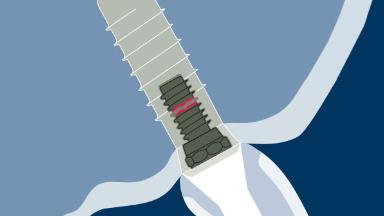 After completing this ITI Academy Module, you should be able to…
define hardware complications
recognize causes of hardware complications
outline approaches for the prevention of hardware complications
describe management of the most common hardware complications
Editor

Duration

38 min. + 10 min. for the Assessment

CPD/CME

0.8 hours

Purchase price

57 Academy Coins

Related assessment

Subtitles

Turkish

English

Japanese

Russian