Surgical Planning and Procedures
Pre- and Postoperative Care and Medications for Implant Surgery
Like many other treatments, implant treatment is a complex therapy.
Many participants may be involved including the dentist, surgeon, prosthodontist, dental nurses and, of course, the patient. It is not enough that the team should be very skilled in performing the treatment, but patients, too, must take responsibility for their part in the treatment.
This module will describe how the dental team prepares patients to participate in implant surgery and instructs them on how to behave before and after the surgery to avoid complications and negative side effects.
This includes preoperative information including instructions for oral hygiene procedures and medication as well as postoperative care and the postoperative medication regime.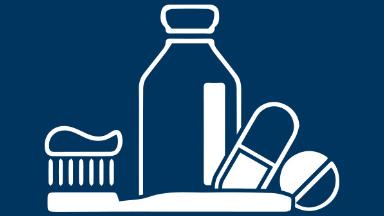 After completing this ITI Academy Module, you should be able to…
inform the patient about the surgery procedure including preoperative oral hygiene
indicate the most appropriate preoperative medication
describe the postoperative care and behavior including oral hygiene
indicate the most appropriate postoperative medication
Editor

Duration

28 min. + 10 min. for the Assessment

CPD/CME

0.63 hours

Purchase price

42 Academy Coins

Related assessment

Subtitles

English

Turkish

Japanese

Russian