Introduction to Implant Dentistry
Oral Medicine and Pathology
The replacement of missing teeth by means of dental implants has been proven to be a successful treatment modality for the rehabilitation of healthy patients, with long-term success rates of greater than 90%.
However, in patients with underlying pathology or systemic conditions, implant success rates may differ. Hence it is important for the implant dentist to have an understanding of the pathologic conditions that can impact on implant therapy.
Although it is mandatory for specialists in oral pathology, oral medicine, and oral and maxillofacial surgery to have in-depth knowledge of abnormalities of the oral cavity, extensive knowledge of every condition may not necessarily be required of an implant practitioner.
However, an implant practitioner must be aware of these conditions so that they can refer the patient to specialist care and adjust the patient's treatment plan as appropriate.
Therefore, this module provides a clinically relevant overview of local pathologic conditions that may have a bearing on implant therapy, but it is not an exhaustive compilation of all such conditions.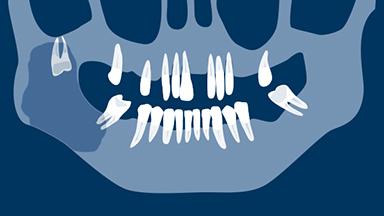 After completing this ITI Academy Module, you should be able to…
describe common pathologic conditions affecting the soft tissues
describe common pathologic conditions affecting the maxilla and mandible
discuss how these conditions may impact on implant treatment or continuing care
Editor

Duration

32 min. + 10 min. for the Assessment

CPD/CME

0.7 hours

Purchase price

48 Academy Coins

Related assessment

Subtitles

English