Treatment Outcomes and Continuing Care
Monitoring Peri-Implant Tissue Health
Implant-supported tooth replacement offers a tremendous benefit to patients.
In order to assure the long-term success of implant therapy, it is important to understand the complex biologic environment that is present around implants.
Implants are biomedical devices that exist under functional demands within an environment shaped by the biologic interactions between the microbial biofilm and the immune response.
Maintenance of peri-implant tissue health is therefore critical to the long-term survival, success and benefit of implant therapy for the patient.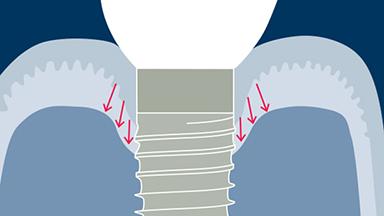 After completing this ITI Academy Module, you should be able to…
recognize the anatomic characteristics of the peri-implant soft tissues in health
understand how microbial biofilms form on implants and lead to soft tissue inflammation
identify the effects of inflammation on the peri-implant  soft tissues
list the clinical data that are required to monitor peri-implant soft tissue health
Editor

Duration

25 min. + 10 min. for the Assessment

CPD/CME

0.58 hours

Purchase price

37 Academy Coins

Related assessment

Subtitles

English

Turkish

Japanese