Introduction to Implant Dentistry
Implant-Supported vs. Conventional Fixed Dental Prostheses - Comparison and Outcomes
There are many conventional fixed treatment options that can be considered for the replacement of missing teeth. They include Fixed Dental Prostheses or FDPs, fixed cantilever FDPs and resin-bonded FDPs.
The choice of treatment option should take into account the patient's wishes and perceived needs.
Treatment planning should be prosthodontically driven. When more than one prosthodontic option is possible, the treatment outcomes published in the scientific literature should be considered and used as a factor in advising the patient on the most suitable option.
This module will discuss the advantages and disadvantages of conventional fixed treatment options for replacing missing teeth and compare their published treatment outcomes and indications with those of implant-supported prostheses.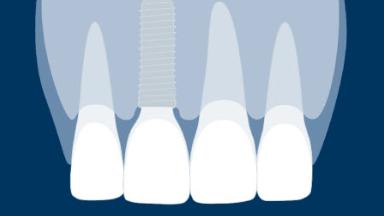 After completing this ITI Academy Module, you should be able to…
describe conventional fixed dental prostheses types including their advantages and disadvantages
compare treatment outcomes of conventional and implant-supported prostheses options
select prosthodontic treatment options based on scientific evidence
Editor

Duration

20 min. + 10 min. for the Assessment

CPD/CME

0.5 hours

Purchase price

30 Academy Coins

Related assessment

Subtitles

English

German

Turkish

Japanese

Russian

Spanish