Surgical Planning and Procedures
Implant Osteotomies
The implant osteotomy is a key surgical step in implant dentistry. It ends with the insertion of a dental implant that will later supply the patient with a fixed or removable replacement for missing teeth.
In this module we will first describe the correct bone preparation technique for implant placement. Subsequently, we will address the adjustments of the protocol that are necessary in different bone densities.
Finally we will discuss the potential risks associated with inappropriate osteotomy techniques.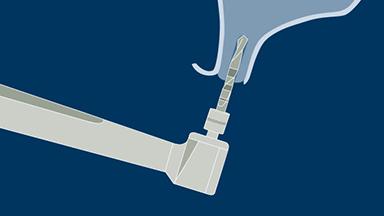 After completing this ITI Academy Module, you should be able to…
define the sequence, speed and drilling technique and recognize its relationship to primary implant stability and osseointegration
select the appropriate drilling procedure for a given type of bone
list the effects of inadequate drilling technique and instrumentation on primary implant stability and osseointegration
Editor

Duration

26 min. + 10 min. for the Assessment

CPD/CME

0.6 hours

Purchase price

39 Academy Coins

Related assessment

Subtitles

English

Turkish

Japanese