Introduction to Implant Dentistry
Healing of the Extraction Socket
Following tooth extraction, a well-described process of wound healing takes place in the extraction socket.
A series of physiological events occur, resulting in wound healing and bone regeneration within the socket. Bone resorption results in external changes to the alveolar ridge.
The outcome of this resorption is most often a significant modification of the pre-extraction outline of the alveolar ridge, which may present a problem for later prosthetic reconstruction.
For this reason, a knowledge of the healing events following tooth extraction is essential for appropriate prosthodontically driven implant treatment planning.
This module will present anatomic characteristics of the alveolar bone and extraction socket and will describe the histologic and dimensional changes following tooth extraction.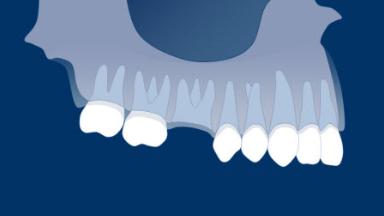 After completing this ITI Academy Module, you should be able to...
describe the anatomic features of the alveolar process, tooth socket, and alveolar ridge
describe the biological events that occur following tooth extraction
describe soft tissue healing
define ridge alterations following tooth extraction
Editor

Duration

27 min. + 10 min. for the Assessment

CPD/CME

0.62 hours

Purchase price

40 Academy Coins

Related assessment

Subtitles

English

Turkish

Japanese

Russian

German

Spanish