Prosthodontic Planning and Procedures
Dental Materials Selection for FDPs
Implant-supported fixed dental prostheses aim to provide replacements for missing teeth that are able to withstand functional demands and accurately mimic the esthetics of the missing dental units.
Ideally, the prosthesis should be indistinguishable from the surrounding dentition.
To achieve this goal, the clinician must select the best available materials to meet the challenges posed by the clinical situation.
This module will discuss the dental materials that are available for the manufacture of implant-supported fixed dental prostheses and the basic principles involved in selecting the material that is best suited for each case.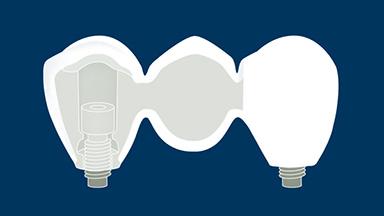 After completing this ITI Academy Module, you should be able to…
describe the ideal properties for dental materials used to fabricate implant-supported fixed dental prostheses (FDPs)
list the materials that are available to fabricate implant-supported FDPs
rate available materials against the ideal properties for implant-supported FDP materials
identify specific situations where special care should be exercised in selecting materials for implant-supported FDPs
Editor

Duration

38 min. + 10 min. for the Assessment

CPD/CME

0.8 hours

Purchase price

57 Academy Coins

Related assessment

Subtitles

English

Turkish

Japanese